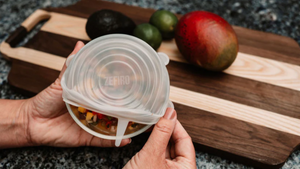 Reduce waste with reusable food covers, solid dish soaps, UNpaper® Towels, and more.
Natural Elements
Add a sense of peace and calm to your space by incorporating natural materials.
Shop Now
Home Gardening
Prepare to grow your own food with seed kits, sustainable soil, and gardening tools.
Shop Now
Plogging Club
Clean the beach with us on the first Sunday of every month and earn exclusive rewards.
Learn More
One for one
Reforestation
Planting trees helps to limit climate change, provides homes for animals, and most importantly provides financial stability to villages living beneath the poverty line. This is why we have partnered with Ecologi and the Eden Reforestation Projects to plant a tree for every product sold on our website.
Learn More
We promise to listen, to learn, and to take action against social injustice.